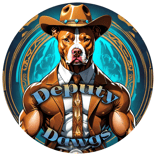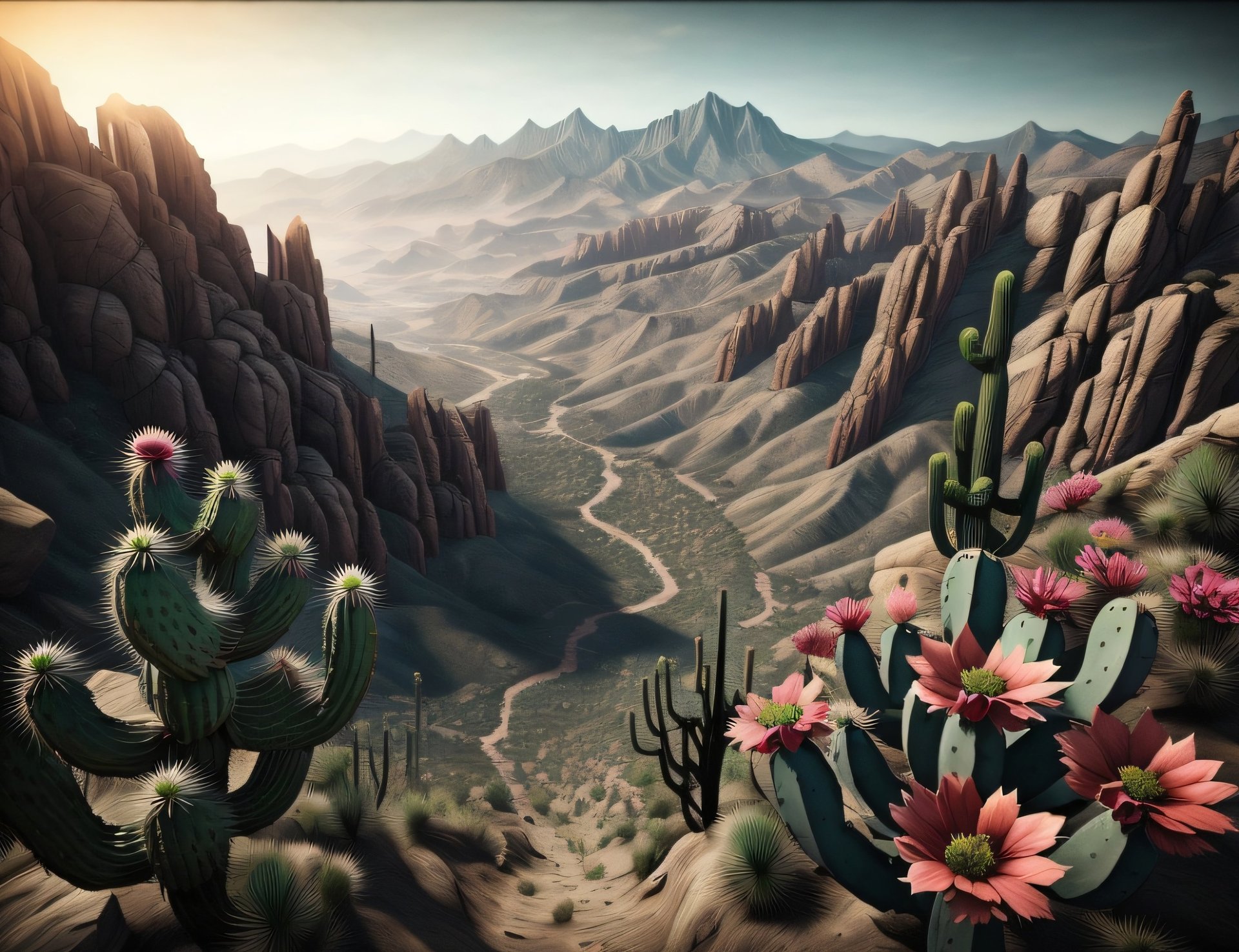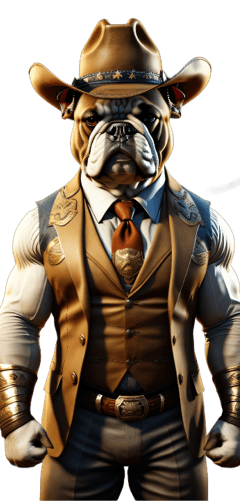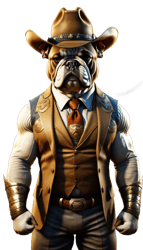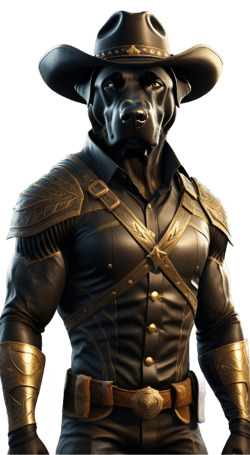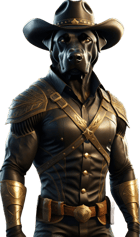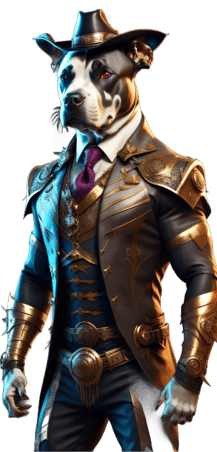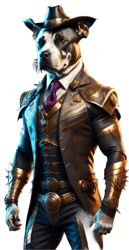 Saddle up for the wildest adventure this side of the Mississippi has to offer. Step into the Deputy Dawgs corral and become a Bonafide
$DDawgs
Wrangler today!
CA: 0x19f78a898f3e3c2f40c6e0cd2ee5545f549d5e99
Deputy Dawgs ($DDawgs) stands as a cutting-edge Web3 gaming initiative built on the Ethereum network (ERC20). It blends the appeal of immersive NFT gaming experiences, creating a vibrant ecosystem where enthusiasts, collectors, and gamers converge. Our mission is to provide a space where individuals can indulge in interactive gaming while unlocking new avenues for growth and engagement. Our Play2Burn ecosystem is powered by our native $DDawgs tokens and exclusive NFTs!
In today's digital landscape, the gaming industry, Metaverse integration, and NFT utility within games have emerged as defining forces. Gaming provides an immersive haven for players, fostering competitive gameplay and meaningful social connections. Meanwhile, the integration of the Metaverse propels us into an entirely new dimension of digital existence. At the heart of this transformative landscape lies our native token, powering innovation and reshaping digital culture. NFTs play a central role, redefining ownership and authenticity in a way that allows individuals to truly claim their digital assets.

Moreover, our arcade games, seamlessly integrated with Web3 technology, introduce a groundbreaking "play-to-burn" concept. Here, blockchain innovation converges with gaming excitement, as tokens are systematically burned during gameplay. This ingenious mechanism not only contributes to the vitality of our ecosystem but also ensures the health of our native token, creating a dynamic synergy between the gaming world and the blockchain realm.
Our ecosystem encompasses a diverse range of NFTs, including AI-generated digital art and NFTs crafted by accomplished real artists. These unique creations, born from the fusion of cutting-edge AI technology and human creativity, provide holders with a gateway to unlock a multitude of perks within our platform. By owning these distinctive NFTs, individuals gain exclusive access to enhanced benefits and rewards, fostering a deeper level of engagement and participation in our thriving community.
Our initiative entails the collaboration with esteemed professional artists to create a collection of exquisite hand-drawn Rare NFTs. These captivating artworks will be prominently showcased during our bi-weekly Auction Events, strategically designed to incentivize and engage our community. Notably, participants from the US region will have the unique privilege of receiving physical versions of their purchased NFTs, adding an extra dimension to their ownership experience.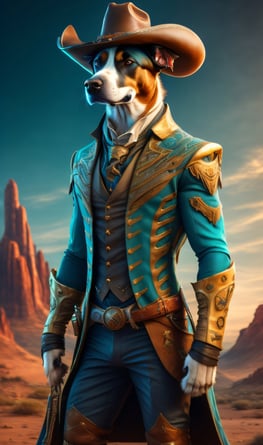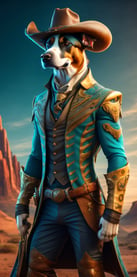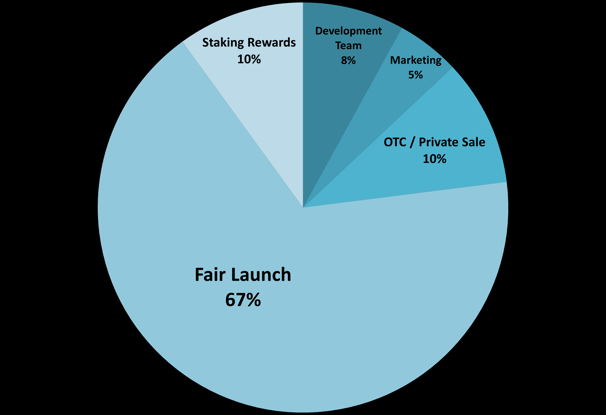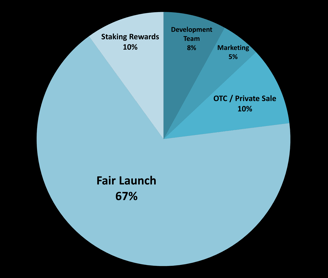 We will ensure that all team wallets are regularly updated and made accessible to the public on our website, alongside relevant locker details.

Additionally, any tokens that are not utilized within our ecosystem will undergo a burning process.

In depth details regarding our tokenomics can be found in the whitepaper.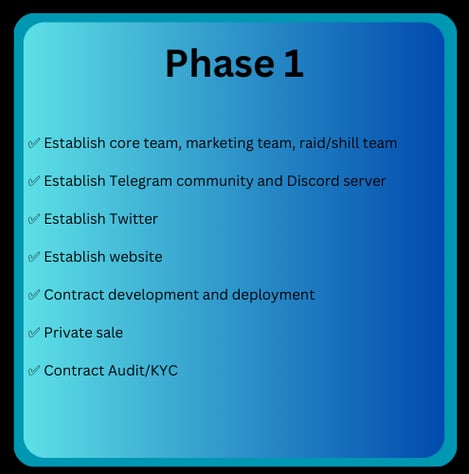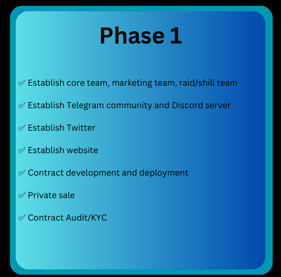 Deputy Dawgs
Official Roadmap
The Deputy Dawgs team is brimming with excitement as we unveil our roadmap that will take the crypto space by storm. We have poured our hearts and minds into crafting a vision that is bound to captivate investors like never before. Our roadmap is an embodiment of innovation, progress, and community-driven growth, and we cannot wait for you to dive in and explore all the thrilling features we have planned for this incredible journey!
We have carefully curated a series of groundbreaking features that will revolutionize the way
$DDawgs
tokens and NFTs are perceived and utilized. Each step has been meticulously thought out to ensure a seamless integration with the existing crypto landscape that carves out a unique niche for Deputy Dawgs in the broader financial markets. As you read through, you'll be amazed by the depth of creativity and strategic foresight that underpins every aspect of our project.
At Deputy Dawgs, community is at the core of everything we do. We're thrilled to showcase a roadmap that not only caters to seasoned investors but also invites newcomers to join our family. Throughout our journey, we have emphasized open communication, and we want to extend the same invitation to potential investors like you. Feel free to reach out to our dedicated team through our Discord, Telegram, or Twitter. We're more than eager to address your queries, share insights, and welcome you into our rapidly growing community.
Our ambitions extend far beyond the crypto realm. Deputy Dawgs is determined to transcend the virtual boundaries and create real-world utility for our token. We envision a future where Deputy Dawgs becomes an integral part of daily life, making an impact that reaches beyond the crypto space. With innovative partnerships and groundbreaking applications on the horizon, we promise to take you on a journey that's not only profitable but also socially transformative.
In conclusion, as you embark on the adventure of exploring our roadmap, we want you to be as thrilled as we are about the immense potential of Deputy Dawgs. Our dedication to community, innovation, and creating real-world utility sets us apart in the ever-evolving crypto landscape. So, dive in, let your imagination soar, and don't hesitate to connect with us through our various platforms. Together, we'll ride the wave of success and create a lasting impact within the crypto space and beyond. The Deputy Dawgs team eagerly awaits your feedback and support as we take this leap into the future of Web3 Gaming!
!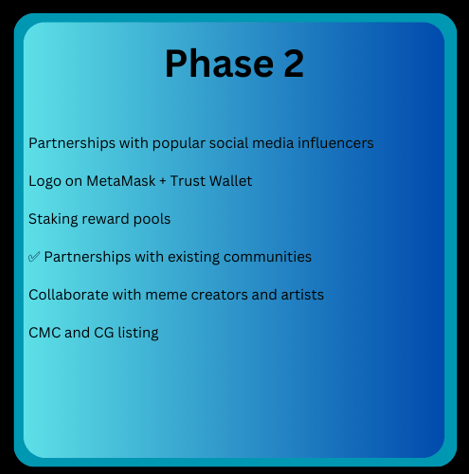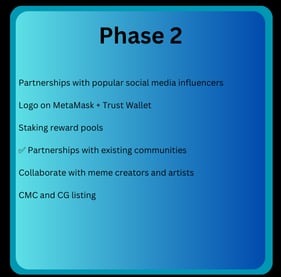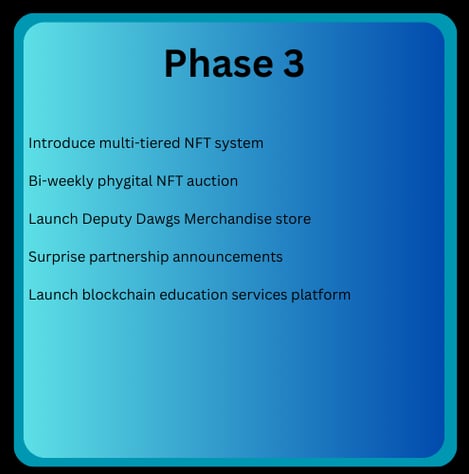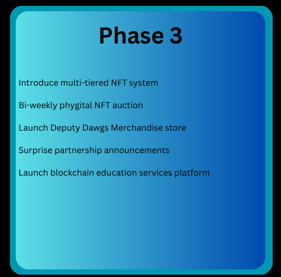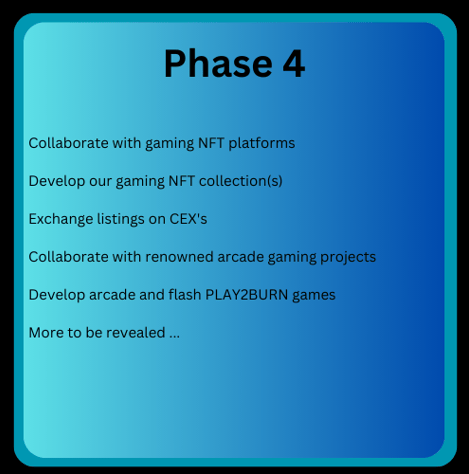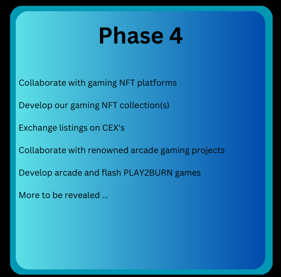 The best way to acquire
$DDawgs
is to use $ETH to swap. You should have your Ethereum tokens sent to your wallet address on MetaMask. You can send ETH from another personal wallet or an exchange like Binance, Coinbase, etc.
Send $ETH to your MetaMask
To purchase
$DDawgs
, you need to access the Ethereum blockchain. To use metamask, visit metamask.io on google chrome. Then, add the extension to your browser. If you prefer mobile, MetaMask also offers an app on iPhone or Androids app stores.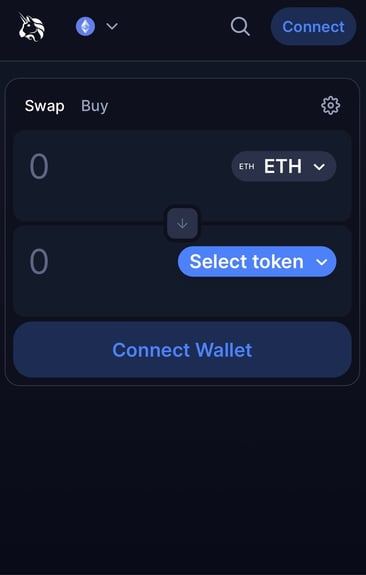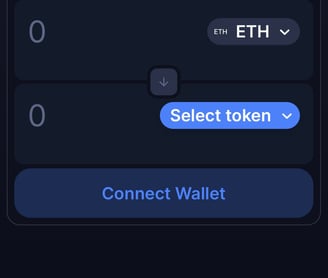 Visit Uniswap.org and click "launch app". From here, click on "Select Token" and paste the official
$DDawgs
token address:
CA : 0x19f78a898f3e3c2f40c6E0CD2EE5545F549d5E99
Swap your $ETH for $DDawgs
Enter the amount of $ETH you would like to trade for your
$DDawgs
then click on "Connect Wallet" below to link your MetaMask. Make sure that you have enough $ETH in gas fees to facilitate the transaction! Gas prices differ based on market volume.
The Architect | Founder
The architect has a long track record in the IT industry, managing several projects. He has worked with several high-tech companies and gained experience in ecosystem development. Additionally, served as a consultant for various crypto projects. As a dedicated full-time crypto trader and technical analyst, the architect possesses deep knowledge and experience in market evaluation, business processes, DeFi, and passive income strategies.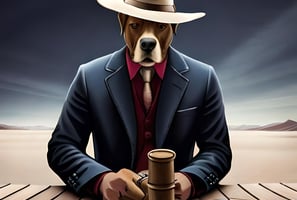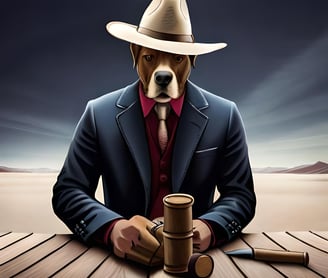 The dev | Blockchain development
The dev is a skilled and experienced blockchain developer with a strong focus on innovation and technological advancements. With a dedicated commitment to the blockchain space, he has been actively involved since 2019, witnessing the industry's growth and evolving alongside it. Bringing a wealth of expertise and a deep understanding of blockchain fundamentals. The Dev has honed his skills in smart contract development, dapps, and blockchain integration. Proficient in languages such as solidity, rust, he possesses a comprehensive knowledge of blockchain platforms, particularly ethereum.

The Visionary | Chief Technology Officer and Head of Innovation
The Visionary is a multifaceted innovator, blending creativity with technical expertise in the realms of marketing, NFT creation, and comprehensive web development. With a PhD in Education, the Visionary brings a unique perspective on user experience and learning enhancement. Holding a CISSP certification, his cybersecurity knowledge is extensive, safeguarding projects with top-tier security measures. As a forward-thinker, The Visionary excels in identifying and capitalizing on emerging trends, pushing projects beyond their limits. Their proficiency in end-user AI programs and a knack for maximizing the potential of every tool, combined with a visionary approach, make them a pivotal asset in any tech endeavor.